Leadership Foundations™
Develop foundational leadership skills through this four-week course. Equip yourself to lead teams, execute projects, and drive results.
Please check back for updated program dates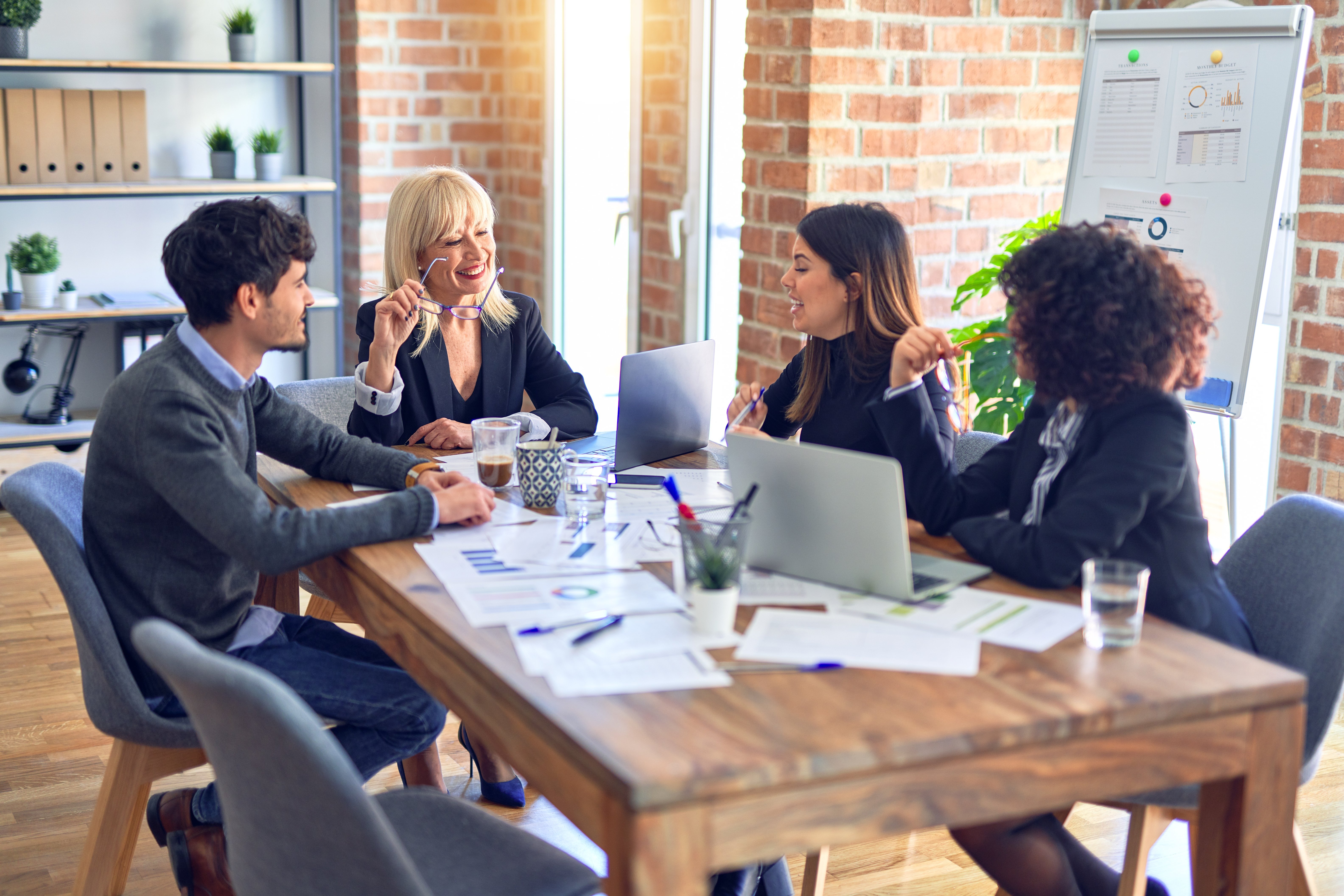 This four-week program is designed for new and emerging leaders (people managers and individual contributors) who want to build foundational leadership skills through hands-on experience. Participants will build skills across four different dimensions and apply them in a simulated business experience. Content includes:
Setting direction.

Developing people and conducting effective conversations.

Working across functions and other boundaries.

Thinking strategically.
We have many stakeholders in our company - from team members to leadership to clients. This is all very relevant as a project manager who is front-facing across all groups.
I really enjoyed it. It was visually appealing, loved the simulation and the weekly videos were super helpful. Overall great content and great program.
This program was FABULOUS. I am so glad that I got to take part in it and would be happy to recommend it to others. Thank you so much for the opportunity!
Why This Course Is Best for Skill Development
The Leadership Foundations™ course enables new leaders to not only learn content and frameworks but also apply those ideas in a realistic business simulation setting before taking them back to the workplace.
Learn Frameworks
Immediately applicable content is accessible in an engaging, fast-paced format.
Pace Yourself
Each week is packed with new content and exercises. Tackle the learning at your own pace throughout the week.
Apply Immediately
The content you learn in this course is immediately applied in a business simulation.
Network Efficiently
Your peers are here in this course with you. Learn from their challenges and experiences in weekly dialogue.
Weekly Overview
Each week is structured similarly to help you grasp new frameworks, apply the skills you're building, and expand your professional network as you learn.
Task 1

Content & Frameworks

60-90 Minutes

Each week begins with foundational content, focusing on a specific leadership skill set.

Task 2

Weekly Discussion

10-30 Minutes

Collaborate, debate, and learn from your peers as you contribute to engaging discussions pertaining to that week's content.

Task 3

Business Simulation

50-75 Minutes

Launch into a metaphorical world to apply skills in a realistic but safe environment. Form connections between your leadership decisions and business outcomes.

Task 4

Application & Reflection

20-30 Minutes

Apply your learning directly to your life and work. Pull the thread of learning through content, discussion, and the simulation to real life, all by using action plan templates and manager checkpoints.
— 20+ videos and articles, plus bonus content.
— Access to our proprietary Business Simulation to practice skills in real time.
—Business Simulation debriefs and reports that make the connection between leadership choices and business outcomes.
— 4 expertly moderated peer discussions.
— Applications to your current and future work.
— Ongoing membership to an alumni network.
Asking a sponsor to fund this course?
Click the button to download an information one-pager. This should be all the information you need to convince your employer or other sponsor that this course is worth every penny.
From the Insightful Ideas Blog
Insight Experience strives to be thought leaders in the Leadership Development space. Check out our latest blog posts below.