2023 Brandon Hall Gold
Best Unique or Innovative Learning and Development Program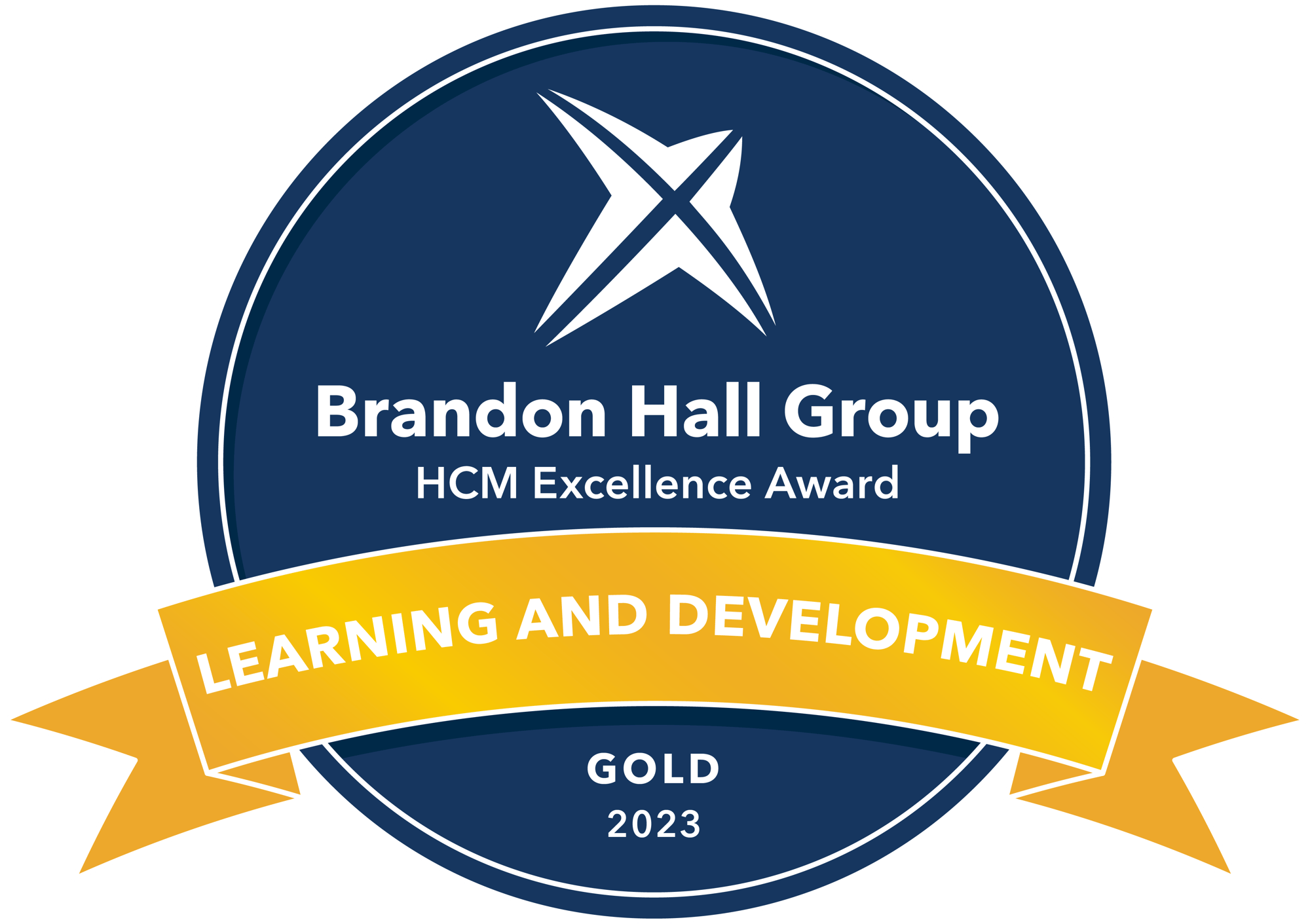 Best Unique or Innovative Learning and Development Program
Our award-winning Gold entry for Best Unique or Innovative Learning and Development Program centers on our Amazon Day 1 Director program, an offering designed to engage, align, develop and support Directors across businesses and geographies. The program focuses on the universal challenges of sustaining organizational culture and scaling for growth and has been delivered to more than 2,000 Directors worldwide. The program combines perspectives from senior leaders, a custom-developed business simulation with live role-play interactions, and facilitated coaching and dialogue in small groups.
This program is unique in intent and structure and is highly effective in impact on individual senior leaders as well as on the fabric of the organization and the culture of Amazon.
Excellence in Learning and Development
Desired Outcomes
Develop the leadership mindset.
Deepen participants' understanding of their own leadership approach and learning from peers.
Share mental models/mindset about leading teams, stewarding culture, and decision-making.
Learn to balance data and judgment, risk and speed.
Learn to lead teams when a leader is "not in the room."
Learn to role-model culture.
Target Audience
Logistics
Three-day program.
Delivered to cohorts of 90-120 participants.
Delivered in both virtual and in-person formats.