2022 Brandon Hall Silver
Excellence in Learning and Development Award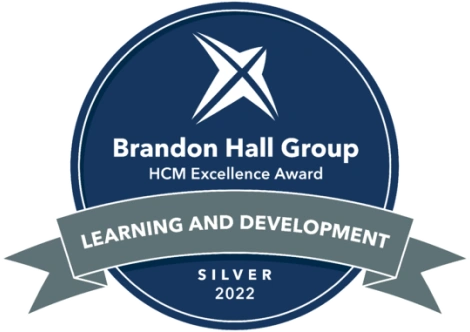 Best Use of Games or Simulations for Learning
At all levels, the need for Business Acumen never ends.
The Powering Up Simulation is a 16-hour learning experience that can be delivered in-person over two days or virtually over four 4-hour sessions. The program teaches business acumen and financial literacy skills to Front Line Leaders and specifically focuses on teaching participants the drivers of profitability at their organization. The primary learning methodology was a highly customized computer simulation that models profitability at the corporate level as well as the business unit level. The primary purpose of the program was to help participants understand how they impact profitability within their own organization.
During simulation activities, participants were organized into simulation teams of four to five persons. Collectively, team members assume the role of a Branch Manager for a fictional heavy equipment dealership known as the Chinook Wind Group (CWG). As Branch Manager, simulation teams managed and made decisions for a multi-functional business that includes Product Sales, Product Support Sales, Service Operations, Parts and Warehouse, and Finance and Admin.
Simulation teams made four rounds of simulation decisions during the program. Each round simulates a quarter in the life of the business.
Simulation teams do not compete against one another. Instead, the teams competed against automated competitors, which are modeled after their organization's significant product and service competitors.
The Powering Up Simulation is offered in English and Spanish, supporting the organization's three geographic regions. All elements of the program — participant materials, presentation slides, and the simulation software — are available in both languages.
Excellence in Learning and Development
This Powering Up – Financials and Profitability Simulation program received a Silver medal from the Brandon Hall Group for Excellence in Learning and Development. Learn more about our Improving Business Acumen programs.
Desired Outcomes
Learn how the business makes money.
Understand the different lines of business that contribute to their organization's international financial results.
Recognize the importance of managing the business profitably.
Understand the elements and drivers of profitability and how to impact them.
Assess and identify key functional metrics — financial and operational — and what they indicate about the health of the business.
Know the impact of employee performance on financial performance and customer satisfaction.
Target Audience
Logistics
Four 4-hour virtual learning sessions.
220+ Participants.
Learner-driven content & Instructor-led workshops.