2021 Brandon Hall Silver
Excellence in Leadership Development Award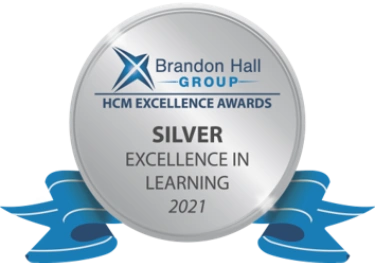 Best Learning Program Supporting a Change Transformation Business Strategy
The world is changing — and fast. How might we equip our leaders to understand, adapt to, and embrace change?
The Business Acumen for Project Leaders was developed for Parexel several years ago. Recently, many significant changes (not the least of which include COVID-19) called for a redesign of this highly successful program.
Grounded in the belief that finance and operations need to work as partners, the program provides financial fundamentals to people who come primarily from a medical background and, conversely, provides project management fundamentals to people who come from a financial background. Designed with close collaboration between experts at Insight Experience and Parexel, the virtual program includes instructor-led workshops, reflection and application activities, and simulation decision-making.
Finance and Operational employees attend together to boost cross-functional understanding and collaboration. Notable outcomes include improved decision-making and financial awareness by leaders, as well as increased collaboration between Finance and Operations. As this program has rolled out across the organization, cash flow, revenue, and profitability continue to trend upward.
Excellence in Leadership Development
An Insight Experience Business Acumen program received a Silver medal from the Brandon Hall Group for Excellence in Leadership Development. Learn more about our Business Acumen programs.
Desired Outcomes
Accelerate the response of leaders to rapid and ongoing change.
Reinforce and clarify new culture and business structure.
Improve business financials by strengthening the business acumen of project leaders.
Deepen understanding of the impact that daily operating decisions have on the financial health of projects and the organization.
Strengthen collaboration and empathy between groups of functional leaders.
Target Audience
Logistics
3-day virtual program.
750+ participants.
Instructor-led workshops & cross-functional collaboration.
Experiential learning by business simulation.