2021 Brandon Hall Gold
Excellence in Leadership Development Award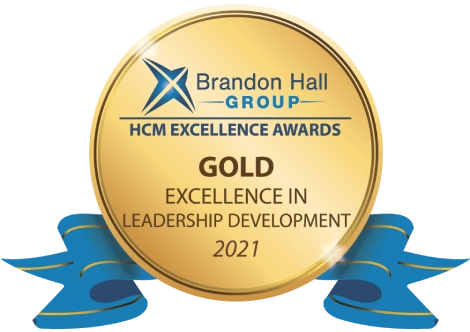 Best Results in a Learning Program
When it comes to Leadership Development, little more matters than positive outcomes.
The Emerging Sales Leader Development program was developed at Medtronic, the global medical device company, for sales representatives who would like to be promoted into their first sales management role. The Insight Experience business simulation was originally integrated into the program in 2008 and later modified in 2014 to expand the talent component of the experience. Through artful design and robust facilitation, we were able to create a program focused on developing key behaviors ahead of the the first promotion to sales leader:
Coaching and developing others.
Thinking strategically and appropriately allocating time.
Managing a diverse team with a range of performers.
Effectively communicating and building influence with senior leaders to gain buy-in.
This program has generated impressive and measurable impact for its alumni, including promotability and diversity in new sales leadership. This is accomplished by presenting new frameworks and tools for leading and managing, providing exposure to new ideas and scenarios through case studies, and making the space for interaction and networking with experienced sales leaders — plus, of course, a customized business simulation.
Excellence in Leadership Development
An Insight Experience Executing Strategically program received a Gold medal from the Brandon Hall Group for Excellence in Leadership Development. This program was a custom learning experience designed specifically for sales leaders. Learn more about our design capability or learn more about custom programs.
Desired Outcomes
Build the problem-solving and critical thinking capacity of a leader in order to make sound, strategic decisions.
Enhance people leadership ability through assumption-testing, effective communication, and setting direction.
Build business acumen through knowledge of the business, broad thinking, and demonstration of perspective.
Increased leadership competency for participants, resulting in promotability, enhanced diversity and inclusion, and alignment to organizational mission.
Target Audience
Logistics
Three-week program over three months.
80+ participants per cycle.
Learner-driven content and instructor-led workshops.